21 year-old pro-black feminist from Atlanta, GA. Studying to be a citizen of the world, all while trying to find the perfect place to eat.
Latest posts by Lauren Everett (see all)
The month of melanin is upon us, and it's already lit! Beyoncé is having twins and we all are waiting for an invite to the baby shower.
Snapchat has a beautiful "Young, Black, & Proud" filter with a Snapchat story of people all across the country. Tumblr even dedicated their banner to the month with the swiftness this year— I'm sure they were tired of being bashed. Although it's still not a dream and Trump is still president, we can and will always reside in our blackness.
My African American studies professor asked the class why February was the month dedicated to black history. He even asked why we have a Black History Month at all. No one could give a straight answer. I figured I would do research once more just to be sure.
For those who do not know, myself partially included, Black History Month originated in 1926 by Carter G. Woodson. But before it was an entire month, it started off as "Negro History Week." Woodson many years before its actual existence started the week off after visiting Washington D.C. to commemorate fifty years after emancipation in 1915. Thousands of people would come to celebrate and view displays of black culture and history. Soon after Woodson and three others founded the Association for the Study of Negro Life and History.
So this is where we find out how it came to be celebrated for the entire month of February.
Woodson believed Abraham Lincoln and Fredrick Douglass were two great men that contributed to history, specifically black history. With this ideology, he urged others to further acknowledge black history past a week and to incorporate these figures. But Woodson knew that our history surpassed these two men because black people themselves created their own history. It wasn't Lincoln who died in the Civil War fighting for a country that wasn't deemed his, nor did he free the slaves on his own. Black people did these things and deserved to be celebrated and acknowledged for all the amazing things they have done. Woodson centered Black History Month around the birthdays of Lincoln and Douglas— giving us Black History Month is February.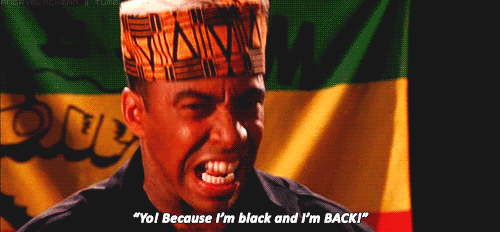 We revel in our blackness, our culture and diversity year round, February is the month to share something you know. Do research on a lesser known figure, watch a documentary on your history, find events in your own community or even create your own to spread not only knowledge but love to one another.
It was activist and president of the Ford Foundation Franklin Thomas who said "One day our descendants will think it incredible that we paid so much attention to things like the amount of melanin in our skin or the shape of our eyes or our gender instead of the unique identities of each of us as complex human beings."
And with that be blessed, be loved, and be black— all year long!